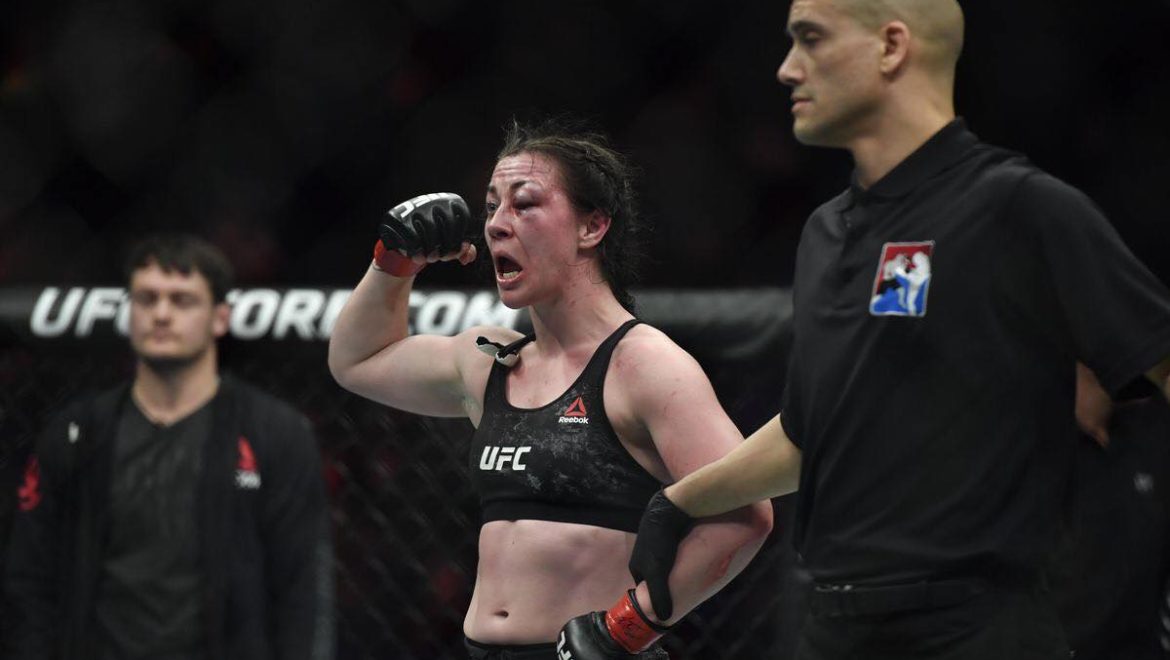 Liverpool MMA's own Molly McCann made history at UFC London with her victory over Priscila Cachoeira as she made history to become the first English female fighter to win in the octagon.
The former Cage Warriors flyweight champion was making her second appearance in the UFC. After an exciting performance, McCann was then forced to battle through a nasty eye injury in the third round.
The doctor was called but decided against stopping the fight and allowed McCann to finish the final minute of action.
McCann did just that and leapt over the octagon to celebrate with the Next Generation Liverpool team when the final bell rang. All three judges scored it 29-28 securing Molly the win in her second UK outing for the UFC.